Responsible Media Relations
Who actually reports on whom?
How responsible media work creates visibility
When it comes to reporting, perspective is also important. MediaMundo shows you how media work creates visibility and empowers those involved, using the example of the Greek organization Solomon.
News: our MediaMundo newsletter is now sent via Sendinblue
Who reports from which perspective? Who is talking and who is being talked about? All of these questions affect news agencies' reporting on project work in the same way. At MediaMundo, how we report on our work and how we portray the current situation of our project partners is also a recurring theme. At MediaMundo we believe that responsible media work creates visibility. We all decide every day which stories we want to read and write. As these questions swirl around me, I meet Iliana and Nasruddin from the Solomon organization. The two of them have been implementing reporting from an interdisciplinary perspective for years.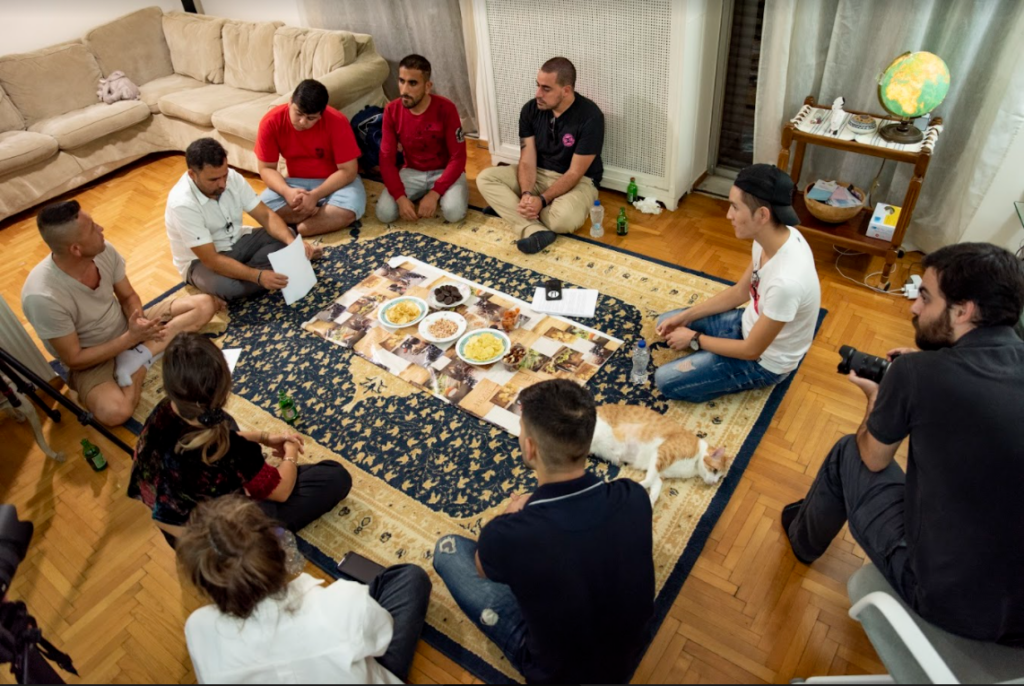 At Solomon, interdisciplinary teams report
The workshop is about the media representation of refugees. Solomon itself provides information from Greece about the current situation of asylum seekers – in English and with the entire EU as its target audience. However, the organization does not simply make quick news but focuses primarily on long-term and well-founded investigations. The process is also accompanied by people with refugee experience who contribute their own perspectives. This way, not only are people informed, but empowerment takes place throughout the process. Iliana tells us during the workshop how working with Nasruddin has taught her much more about the difficult legal situation of asylum seekers and how reporting can jeopardize their application process. So, the collaboration provides a better understanding and enables respectful interaction – not only in reporting but also during the elaboration itself.
Narrative reporting with a focus on topics related to refugees
Interested parties throughout Europe
Interdisciplinary teams of the non-profit organization Solomon
ocial justice and open dialogue through inclusive media outreach
Solomon was founded in 2016
Passing on skills instead of just using them for yourself
 "Research is not a solid process, it's vibrant and creative. [We acknowledge] the importance of reflecting on the process itself while we are in the midst of it." – Quote from Solomon
Sustainable work means not only using one's skills as purposefully as possible but also giving space for others to express their own perspectives. In this sense, Solomon teaches topics such as storytelling, photography and film in regular "Media Education Hubs". In addition to locally interested people from Athens, refugees and migrants are also explicitly invited.
Journalism or activism?
"Our objective is to cultivate an impact by spotlighting stories that in the course of everyday life, mostly pass in front of our eyes, unnoticed. That's why we focus on underreported – and even unreported – stories that can make a difference to people's lives." – Quote from Solomon
Our workshop ends with the question of where journalism ends and activism begins. At MediaMundo, we believe that the two go hand in hand. Our goal is to always take a self-critical look at our stories and not to reproduce power relations. For example, we make sure that our partners are able to report on their work with MediaMundo themselves.
Who actually reports on whom?